If you are a newbie who wants to get started with forex trading, there must be so many questions in your mind. This is normal for any new trader.
When it comes to forex trading, you have two options – trade with your own money or use a funded forex trading program. Trading with your own money allows you to work on different trading styles and learn properly, however, this approach will have so much risk.
As a beginner, if you don't want to risk your hard-earned money and still want to trade forex, you can use a funded trading program. Depending on the program you choose, rules and guidelines will vary. Most funded forex trading programs ask a one-time fee from their members. Among various programs out there, FTMO is the popular one.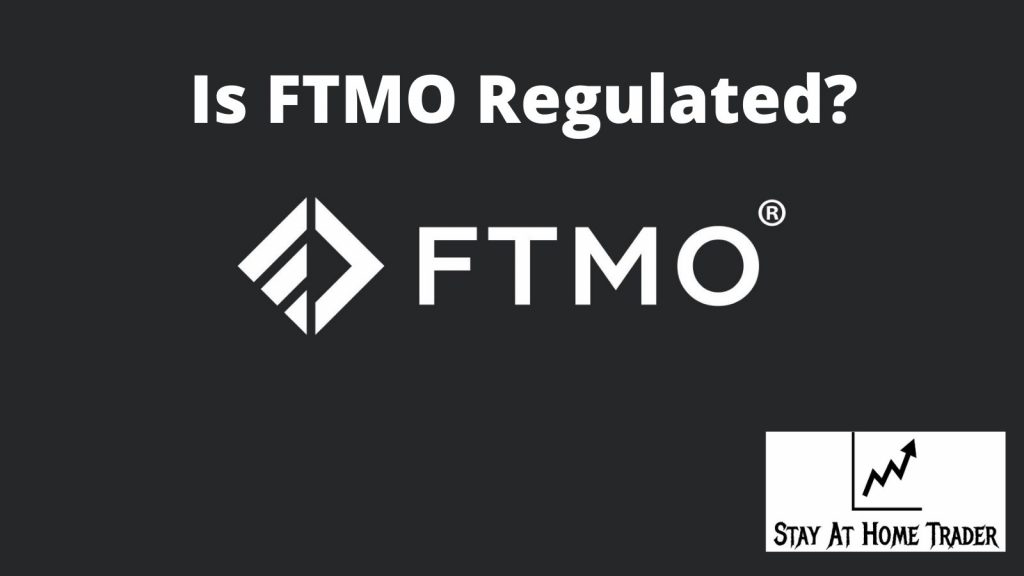 What is FTMO?
FTMO is a funded trading program designed for new and experienced traders to trade forex without putting their own hard-earned money. To find the best traders, FTMO conducts an evaluation process. The process consists of two steps – FTMO Challenge and Verification. To become a trader on this funded trading program, you must pass both the steps successfully.
Each step has Trading Objectives which the trader must achieve in order to move forward to the next step. Completing the Verification step is quite easier than the FTMO Challenge step. That's because Verification step has easier trading objectives.
The company charges a refundable fee from its members before joining the platform. You must pay the fee before getting started with the first step. The good thing is, you will receive the fee amount back after the successful completion of the evaluation process. Besides this refundable fee, FTMO does not charge any additional charges, hidden fees, or recurring fees from its users.
If you think you have got good enough trading skills & knowledge, you can get started with this trading program. After getting the fee amount back, you will be doing forex trading on FTMO for free.
Is FTMO Regulated?
Note that FTMO is not a rated brokerage business or a money manager. If it would be a forex broker or a money manager, then the company would be required to fall under the regulatory framework.
FTMO is neither regulated nor licensed. It is not into a brokerage business. Besides this, it also does not accept third party deposits.
As per the company's current business model, it does not come under the regulatory framework. First, you should understand the FTMO business model. For the company who is involved in brokerage, getting a license becomes imperative.
Talking about FTMO, its business model is providing access to funded accounts to its members. Before the company allows its members to trade with its own capital, it requires them to pass the evaluation process. And when you start with the FTMO Challenge step (first step), the members are required to pay the fee. The good thing is the fee will be refundable. Once you complete the evaluation process, the fee amount will be given back to you.
Is FTMO Legit?
For a newbie who is just starting out with any new platform, it is important to know everything about that platform. If you are planning to start your forex trading journey with FTMO, you must have a question regarding whether the platform is legit or a scam?
The answer to your question is – FTMO is not a scam, it is a legit program. To get the best out of this platform, you must understand how actually it works. No matter whether you are a newbie or an experienced trader, you can become an FTMO trader.
To become a trader at FTMO, you must pass the FTMO Challenge and Verification steps. Both these steps have different Trading Objectives. In order to move to the next step, you must achieve Trading Objectives of the step. After you successfully pass these two steps and become the FTMO trader, you will get your fee amount back. You will be all set to start making money with FTMO.
What Happens If You Fail FTMO?
We have already said that the firm charges a refundable fee from its members before starting the first step. Your main investment with this trading program will be the fee amount. Passing the process will get your fee amount back. But, if you fail in achieving the trading objectives, you will lose your money.
In another scenario you lose your money on FTMO is when any violation occurs on the FTMO account. If the violation on your FTMO account occurs, the FTMO Account Agreement will be terminated.
Don't worry, even if your account gets closed due to rules violation or because of failing to achieve the Trading Objectives, you can always start from scratch.
Final Verdict
If you don't like FTMO there are a couple other prop firms that we recommend along with many others out there. The other two we recommend we have used and the great thing about getting funded is there is no timeline.
No Timeline: City Traders Imperium – CTI has been around awhile their payout isn't the best starting at 50% to 60% then up to 70% when to get to 7 figures funded. Now why would we suggest somebody with a lesser payout? Because if the company is making more money they will be much happier relaxing the rules and letting traders do what they want. You can trade during the news, hold over the weekends and take as much time up to to a year on your verification. 50k funded account will cost you around $500 USD.
Longer Timeline: 5%ers – same thing they have a lesser payout at 50%, but you have to look at that they want you to succeed that much more with them paying you 50% and the upside is 7 figures again. They have been around awhile and they give you 6 months to pass the verification as well. It is a little pricier for the verification at around $875 USD, but again not as much pressure as a 60 day verification. Take your time and take the higher quality trades instead of rushing into them.