You have made the decision to join and start trading the forex market that is great. Now you have to get signed up for a broker but how to choose? You can start by googling any broker + the word "review". That will give you a lot of inside we have a list of brokers we have use or used in the past on our Broker Review Page as well. But Do your own research. It isn't as big of deal at first which broker you choose as you will be demoing. When you go live then it is a much bigger issue. One thing you need to understand before you deposit your money is what is going on behind the scenes of a broker.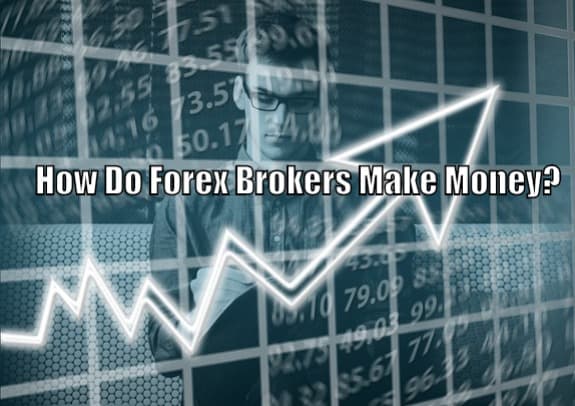 So how does a broker make money in forex? They make most of their money from fees they charge customers. This is sometimes a commission per trade or spread between the bid & ask price. Some brokers do charge both as well. 
This fees will vary quite widely so pay attention when you are demoing and also see if they have a user community where you can get some live feedback on their spreads and fees. Due to the fact that fees range from demo to live with a lot of brokers as well this will be very helpful.
Also based on where you live will give you access to certain brokers with different sets of rules. I live in the U.S. so there are more regulations where I live then most in the worth.
The UK for example at the time of this writing you can use a broker called FXCM (I use their feed most of the time on tradingview) you don't have any fees if you choose spread betting. I don't know the details since I don't live there (maybe at some point lol) but you would have to look into further on your own.
Spreads will vary with every broker that charges them based on liquidy, volatility, such as news and non farm payroll. I have yet to find a good broker to trade news with they all seem to be about the same so if somebody finds one that is outstanding even if not available in the U.S. let me know and I will mention it in one of our articles and give you credit.
When it comes to spreads you want to judge your broker based on a normal day of trading and hopefully the spreads on the major pair sare around 1-2 pips during that time.
*As a final note I pay attention to brokers that have high affiliate commissions where if I refer them to you I get paid. If that affiliate commission is at 50% I have found the brokers are horrible. So look for low affiliate commissions as well this means, in my opinion, they are reputable. I learned this from experience if somebody is pushing a broker and somebody says something bad about them they are probably on the payroll.
Other Ways Brokers Make Money
A lot of brokers now make money on the side. They do this by charging extra for services and extras.
Forex Signals – some brokers will offer a free signal then you have to pay extra for additional signals. My opinion on signals is it is perfectly fine in the beginning to do this. I relate to basketball (not a basketball player) but the announcer will say this guy is off shooting but now he is going to the line. Sometimes all it takes is seeing that basketball go through the hoop to get them shooting well again. For signals sometimes all it takes is some wins so you can see that this forex thing really does work and you can get some money in your pocket at the same time.
Education – brokers will charge extra for educational courses and webinars. I don't think these are really needed it is tough because your first broker you probably won't stick with long term Those are just the facts. I joined a broker that was easiest to join so I could start demoing in 24 hours. I have since used about 6 different brokers. I would say keep your education separate from your broker as it may cause you to stick with them longer then you should.
Financing – when you are trading on margin you are essentially taking out a loan. This I really haven't looked too much into I know bigger brokers that put in lots and lots of orders at the same time can make interest off those orders. This boils down to the liquidy provider they use as well. Too complicated for me at this time.
Related Questions
How Much Do Forex Brokers Charge?
This varies with who you use as some brokers don't charge spreads or fees with spread bettings. Usually they will charge around a 1-2 pips on major pairs. So for EURUSD (which is probably a top 3 pair for me to trade) if you were charged 1.5 pips for the spread lets say. So you have a $1k account and are risking 2% ($20 USD) for a trade you are about to take. This is where people have a common misunderstanding that your stop loss pays a factor here as well. If I am using a 50 pip stop loss for example here that would mean my 1.5 pips would be $0.60 cents. Not bad but spreads can increase especially for exotics and such.
Do Forex Brokers Lose Money?
Most reputable brokers make money no matter what and they have been in the forex game for awhile. They make money the more you trade with spreads and fees. So if you don't use your money and let it sit there they may lose money. Shady brokers (yes they are out there) sometimes take bets against you so they will lose some when you win. That's why you should do your research on brokers first.
Do Forex Brokers Trade Against You?
Some brokers do trade against you these are Class B brokers and you should not trade live with them in the first place. You only want to use a  broker that makes money based on the amount of trades you make not by trading against you.