Do you want to get started with forex trading but don't have enough money to start? If yes, a funded forex account is something you can consider.
For most beginners who are just getting started with forex trading, finance is the main problem. If funding is the main problem for you, there are different ways you can get funding for forex trading. You can raise funds from ultra-high net worth individuals (UHNWI), take a loan from closed ones, participate in prizes on demo contests, selling trading signals, online marketplaces, etc.
The above-mentioned funding methods can be effective when you have good enough knowledge and skills in trading. Without skills, you should not sell trading signals or raise funds from anyone. If you are a beginner and don't have good trading skills, it is a good idea to get a funded forex account. In this post, we will talk about what is a funded forex account and how you can get started with it.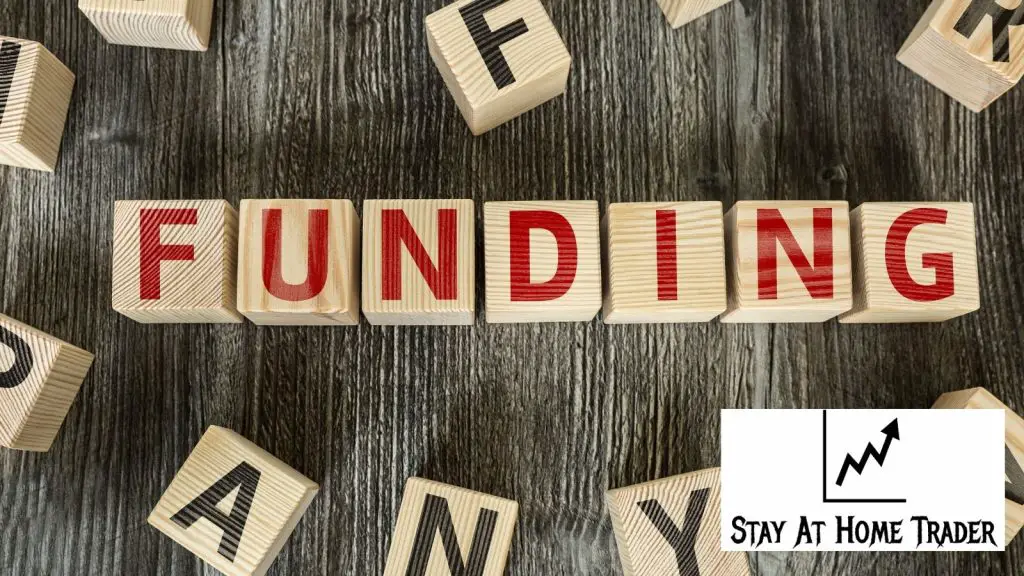 What is A Funded Forex Account?
Forex trading consists of high risk, especially for new traders. Being a newbie, you can't afford to risk your money. That's why you should consider getting a funded forex account. With a funded forex account, you will not be risking your own money.
Funded forex accounts allow new as well as experienced to trade on the foreign exchange market without risking their own hard-earned capital. If you want to get started with forex trading, this can be a good way.
As the forex market is so volatile, when you fund the account with your money, you will be bearing a great risk. On the other hand, when you get a funded forex account, you do not have to worry about losing the money.
If you are a newbie, it is recommended that you go through a trading course before getting started with a funded forex account. When you get selected for a funded trading account, you do not have to worry about getting money. To achieve that, you need to show a proprietary trading firm that you have good enough skills and knowledge about the market. Different proprietary trading firms allow traders to show their skills and talent with the funded trading account.
Why Funded Forex Account?
There are various ways you can get benefited from a funded forex account. Rather than funding your own money, using the service of a company that offers a funded forex account can help you in the following ways:
You do not have to invest your hard-earned money
You are not competing with other traders
Free yourself from regulatory restrictions
Clear trading
Trading flexibility
Get support services
From the above points, we can say that a funded forex account can be an excellent way to trade forex, especially for beginners. Beginners can learn and trade forex without having to risk their own capital.
Choosing The Funded Forex Trading Account
When choosing the platform for a funded forex trading account, you will come across different options. Make sure you choose the right platform after considering the terms and other important factors. Here are some essential factors to consider when choosing:
Share split
The first important thing you should consider before selecting a funded forex account is a share split. Depending on the platform, it will have its own rules and conditions for a share split. Share split means how much profit the company keeps and how much traders receive. Usually, it ranges between 60% to 80% of the profits for the trader in 100k to 300k accounts.
Terms
This is another factor that changes depending on the funded forex account company you choose. Depending on the company, the duration and phases of the time being evaluated will differ. Before real funding, most companies have two phases on demo accounts. Apart from phases, another thing to check is how much profit you are required to make on your evaluation account. Most companies ask traders to make a 10% profit on their evaluation accounts in one month.
Payout
Payout and growing terms will also vary depending on one company to another. Most companies pay 60% to 80% of your profits. And to grow the account, you will have to leave the profits in your account. With most companies, you have to decide whether you want to take out the profits or leave them for growth. There are also many companies (like The5ers) that pay every month without any minimum or maximum limit.
Fees
Before selecting any company, it is also essential to understand its fee structure. You need to check whether the company has initial fees, monthly fees, etc., or not. With most companies, traders are charged a one-time enrollment fee. Make sure you choose the company with a one-time enrollment fee and no recurring fees.
Recommendations
We recommend you do your own research when looking into these prop firms. There have been quite a few over the years that haven't been all they stated to be on the website.
No Timeline: City Traders Imperium – CTI has been around awhile their payout isn't the best starting at 50% to 60% then up to 70% when to get to 7 figures funded. Now why would we suggest somebody with a lesser payout? Because if the company is making more money they will be much happier relaxing the rules and letting traders do what they want. You can trade during the news, hold over the weekends and take as much time up to to a year on your verification. 50k funded account will cost you around $500 USD.
Longer Timeline: 5%ers – same thing they have a lesser payout at 50%, but you have to look at that they want you to succeed that much more with them paying you 50% and the upside is 7 figures again. They have been around awhile and they give you 6 months to pass the verification as well. It is a little pricier for the verification at around $875 USD, but again not as much pressure as a 60 day verification. Take your time and take the higher quality trades instead of rushing into them.
Most Reputable: FTMO – FTMO has been around about the longest of the most popular prop firms. They aren't too expensive they have different tiers which used to be only up to 100k, but now they do have a 200k. The only downside with FTMO is the rules they are very strict on things like the news and not holding trades over the weekend and such. This can make you better yes, but it can hold a lot of traders back based on their strategy and principles. We have always been low risk high reward traders so it doesn't affect us that much.