When I first started getting into forex it was more by accident. I was looking at some easy niche sites to build and Best Forex VPS was one of those keywords (and honestly still is). So I started doing research and looking into how much money, time, etc. it would take to get involved with forex. The first thing that popped up of course is 24/5 meaning you can trade 24 hours a day 5 days a week. But at the time I was also working hours from about 7am-4:30pm or so. Then of course I was involved with activities and had the daily shores to do. So I was looking at not being able to look at a chart (on my own time) until 8-9p. Most weekends I had open at least in the mornings so that would be most beneficial…
So is the Forex Market open on the weekends? Yes and no. Well what do I mean by that? You can trade with some brokers on the weekend buy as a retail trader you wouldn't want to due to the low liquidy and spreads are usually outrageous. So for a retail trader I would say the door is pretty much closed to profits along with the banks. But there are other options to trade on the weekend. 
What other options for trading on the weekend?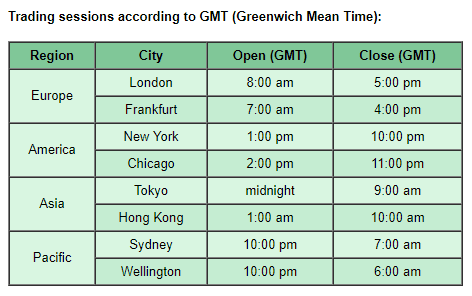 There is also this little thing going around called Bitcoin which is one of the many cryptocurrencies you can actually trade instead of just buying and hoping it goes up in value.
A lot of brokers offer crypto as a currency you can trade just a like a forex currency pair. For example you can trade bitcoin against the US dollar aka BTCUSD. Then you can also trade against other cryptos. It is actually a lot of fun and if you trade technicals it can work just as well with crypto. If you want to get serious yes you will want to look into the fundamentals as well.
The only issue I run into with currencies is the spreads are a bit higher but unlike I stated above cryptos still move on the weekend where forex currencies do not. You can make some major money but be careful because it can move against you just as fast.
Used to be too easy when the BTC bull market was going on forever it seemed but now it is actually real trading. More and more cryptos coming out all the time. Just pick a couple and start by trading them.
Always demo at first with cryptos until you get it down to winning 8 out of 10 trades just like with forex. Many different ways to trade crypto currencies when I do I still stick to new paradigm meaning tight stop losses not as tight as forex because of the spreads but still much tighter than the majority of old paradigm traders.
Again something to look into if you in a busy job and can't get your time in the charts during the week. Trading Sundays when the market opens for Forex is an option but the spreads are usually sky high for the first few hours so it would depend where you are located. Also the markets don't move so much at open. I have seen many people make tons of money on Sunday nights I just normally don't trade unless there is a big Gap.
Trading The Weekend Gap In Forex
Gap trading is actually a very popular strategy. It can be fun and can get you an early jump on your weekly pip count. So the GAP tends to happen since the trading markets close on Friday afternoon but a lot can happen on the weekend. Major news announcements, natural disasters, etc. can have a big affect on the markets.
So basically Forex traders look at the close and trade the gap back to that original close.
If you are just starting out I would take a look at a pair like EURUSD since it is usually the least volitale and has the most liquid. This makes it an excellent candidate to trade the weekend gap normally.
Before the market starts up Sunday go back to close on Friday and take that price. When markets open during Tokyo take a peak if the gap is 1% or more decide if you want to trade and set your TP around the Friday close. If it starts to separate more and doesn't look to be coming back then close.
You can use indicators just like any other trade to look for confirmations. Always make sure you start out demoing first. With Demoing you can also look to trade more of the pairs at the same time. Simply hit the buy/sell and TP with a stop loss usually past the last high or low. See what happens its not your money. Learn what not to do that will make you the most money and pips in your future in trading.
Related Questions:
(From Our Free Facebook Group)
What Time Does Forex Mark Open on Sunday?
The Market is open 24 hours a day starting from 5pm Sunday (EST) to 4pm Friday (EST).
That would make the UK time roughly 9pm except with daylight saving which you can adjust the times accordingly.
What Are The Forex Market Holidays In The USA?
As you can see there are numerous holidays to keep an eye out for. This doesn't mean you can't trade during the holidays I do it at times. It just means that spreads will probably be a bit higher and less liquidy. So they may not move at all or move a little differently.
| | | | |
| --- | --- | --- | --- |
| Date | American market closed | Date | UK market closed |
| 01/01 | New Year's Day | 01/01 | New Year's Day |
| 15/01 | Martin Luther King Jr. Day | 30/03 | Good Friday |
| 19/02 | Presidents' Day | 02/04 | Easter Monday |
| 30/03 | Good Friday | 07/05 | Early May Bank Holiday |
| 28/05 | Memorial Day | 28/05 | Late May Bank Holiday |
| 04/07 | Independence Day | 27/08 | Summer Bank Holiday |
| 03/09 | Labor Day | 25/12 | Christmas Day |
| 22/11 | Thanksgiving | 26/12 | Christmas Holiday |
| 25/12 | Christmas | | |
| | | | |
| --- | --- | --- | --- |
| Date | French market closed | Date | German market closed |
| 01/01 | New Year's Day | 01/01 | New Year's Day |
| 30/03 | Good Friday | 30/03 | Good Friday |
| 02/04 | Easter Monday | 02/04 | Easter Monday |
| 01/05 | Labour Day | 01/05 | Labour Day |
| 25/15 | Christmas Day | 21/05 | Whitmonday |
| 26/12 | Christmas Holiday | 03/10 | National Day |
|   | | 24/12 | Christmas Eve |
|   | | 25/12 | Christmas Day |
|   | | 26/12 | Christmas Holiday |
|   | | 31/12 | New Year's Eve |