Do you want to get started with forex trading? If yes, we are sure this guide will help you.
As a beginner, you might want to start trading, but your main concern might be getting the funds. Depending on whether you are a newbie or an experienced forex trader, there are different ways to get funding.
You think you have good knowledge in the field and you can make good enough money from forex trading, but due to lack of funds, you are not able to use your knowledge and skills the right way. If this is true, there are different ways you can get funding for forex trading.
But before you go ahead and start acquiring funds from various sources, there are certain things you need to be aware of. You need to understand that forex is so risky and requires a lot of learning. If you don't have enough experience and skills in the field, it is not advisable to play around other people's money. In the initial stage, you should start trading with your own money.
You should consider getting funding from various sources only when you have got pretty much skills and knowledge. To gain skills and knowledge, the best thing you can do is get a job. So, acquiring funds can be a wise decision when you can really generate results for those who have funded you with their hard-earned money.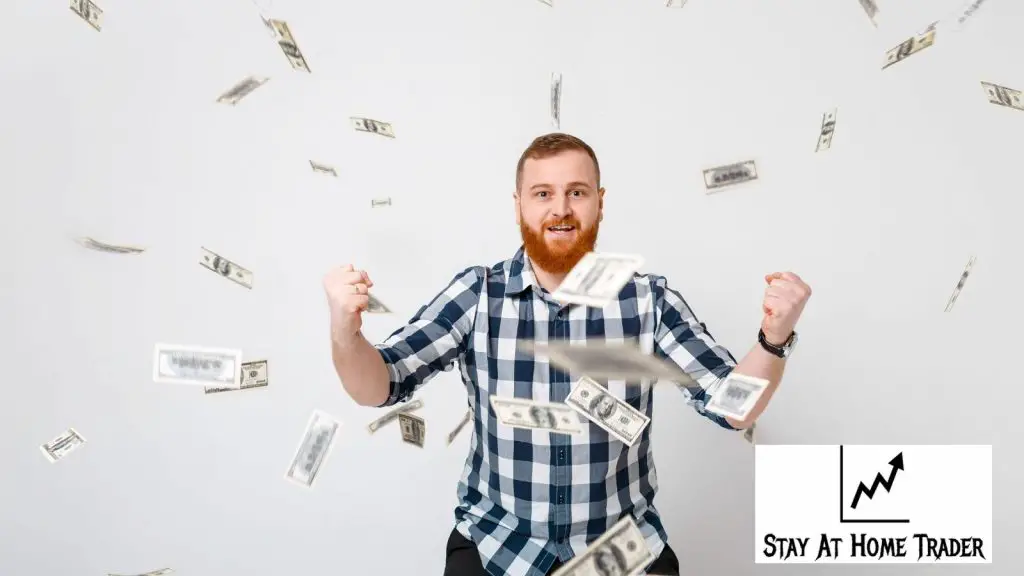 Ways To Get Funding For Forex Trading
There are various ways to raise funding to start forex trading. Make sure you use the correct method. Here are some fantastic ways to raise capital to start forex trading:
1. Raise funds from ultra-high net worth individuals
One of the best ways to get funding for your forex trading is getting funds from ultra-high net worth individuals. Most rich people are always in search of investment options that can help their idle cash grow. But before you raise money from ultra-high net worth individuals, it is important for you to earn their trust. Without trust, why would someone will give you their hard-earned money?
In many countries, it is not legal to trade with other people's money without a license. Depending on your country, you may need to obtain a license from a financial authority before trading with other people's money.
2. Take a loan from close ones
Another good way to acquire funding for forex trading is taking a loan from your friends and family. You need to note that banks or financial institutions will not provide you a loan for forex trading. If you think you have good enough knowledge and skills in forex trading, it can be a good idea to get funds from your closed ones and get started with trading. When taking a loan from your family or friends, it is always good to be very transparent. You need to be very clear with them and tell them that forex trading is quite risky, and you will be using their money for that. This way, they will have a clear idea about where their money will be used and how much return they can expect.
3. Find a broker who offers prizes on demo contests
This is another amazing way to get funds. This method of acquiring funding for forex trading can be effective if you really have trading skills. Under this method, all you need to do is show your trading skills to the broker using their demo accounts. In return, you get prize money, which gets credited to your live trading account. Various brokers like Hotforex and Imfx host learn & earn demo contests. These contests have a reward prize amount set, which gets credited once someone wins. The problem with this method is the prize amount is very limited. If you are planning to fund a big amount for forex trading, this method is not for you.
4. Online marketplaces
When it comes to raising funds from online marketplaces, there are various ways you can leverage. Among different ways, we have already talked about getting money by winning contests. Some other methods are raising capital from others and selling signals. For raising capital via others, there are different online platforms out there. These platforms are often referred to as PAMM platforms. It refers to the Percentage Allocation Management Module. Some popular platforms are – Darwinex and Alpari PAMM.
Selling trading signals can also be an excellent way to raise funding. With this method, you are allowing people to copy your trading strategies and tactics. If you have good enough skills, you will be helping people make money with forex trading. Some popular platforms for this are Etoro and ZuluTrade.
5. Prop Trading Firm
This is probably one of our favorites by far you just have to watch out who you go with so do your research. FTMO is a great place to start. So what is a Prop Trading Firm? Well they are basically a group of investors looking to diversify their portfolio by making money off retail traders. So they want as many different trading strategies and concepts involved so they are always making money.
So you as a trader have to pass basically a verification test for most of these prop trading firms. Most entail that you have to make somewhere between 6-10% in a month. Then you are either immediately funded after that or you have a second month and verification stage where you need to make a return as well. You then get a percentage of the ROI every month usually around 50-80%. This is great especially when trading with other peoples money.
The only downside is that you have to pay to play. So most have a couple different funded account options usually somewhere in the vicinity of 10k, 50, and 100k up to 200k. Each one you have to pay a different amount with the 100-200k being the most usually around 500-800 USD.
Our favorites are FTMO as they are well established. The downside with them are they have lots of rules and stipulations to follow along with two 30 day verification stages. Where anybody knows that you can have a bad month.
Our other two favorites are 5%ers and City Traders Imperium. 5%ers you have 6 months to pass their verification while with CTI you have a full year. So you can just sign up and learn while you get serious about trading. If you want to make that commitment and get funded as soon as possible check out our trading group Easy FX where we take a minimum of 5 to 1 risk reward meaning all it takes it one trade to pass your verification.