Is iMarketsLive a Scam?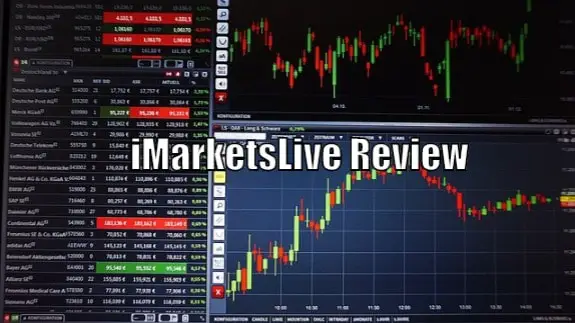 My Review Of iMarkets Live
iMarkets Live Review: The Pros & Cons
In this iMarkets Live review, we'll discuss what it is and what the pros and cons are. We'll also tell you whether or not it is worth trying. By the end of this review, you can decide whether or not you should try iMarketsLive.
What Is It
iMarketsLive is short for International Markets Live. It was founded in 2013 by Christopher Terry. It's kind of an MLM company that focuses on helping people make profits trading in the Forex market. When you register an account with them, they will help you open a Forex account and you can allow them to do your trading or you can do your own trading.
Pros
You can join as a customer for a small fee per month, and this gives you access to trading tools and useful information. Signing up as an Independent Business Owner allows you to make commissions by convincing other people to sign up with iMarketsLive. In short, one of the best things about iMarketsLIve is you can signup for one of two accounts.
Becoming a member of iMarketsLive allows you to have access to FX Signal Live, which helps you access sell and buy signals sent by traders. A live trading room is another feature you'll have access to and this lets you see how the expert traders are trading. Furthermore, you'll learn a lot about trading, both basic stuff and advanced stuff.
You have the chance to earn money as an affiliate. The more affiliates you bring aboard, the more money you'll make. The income potential is pretty good and you could end up making a decent amount by trading too.
Cons
The only major con is the price, but this is more of a matter of opinion than anything else. If you signup as a customer, you have to pay over $100 per month, and as an IBO you have to pay far less than that. Regardless if you join as an IBO or customer, you'll pay a monthly fee.
Is It Worth Trying
It's worth trying if you want to get involved with trading. It's also worth trying if you want to make money in MLM. Ultimately, it's up to you whether or not you should give iMarketsLive a try.
Do you want to make money trading in Forex? How about having the chance to earn money other ways? If so, then visit iMarkets Live today to become a member. Feel free to do additional research on the company before making a final decision.
Tools That they Provide:
Swipe Trades – copy and paste
Harmonic scanner – Quick Fire Strategy very simple
Swing Trades – Great daily swing information provides mostly by owner himself for both Crypto and Forex
IMLTV – over 100 hours of education anad live trading
IML Academy – Learn from the ground up on what forex is, how to trade, how to become profitable
Web Analyzer – Software that can be used on desktop or mobile to find entries to trades on auto-pilot. All you have to do is access with basic set of rules
Crypto Analyzer – Same as Web Analyzer just with Crypto Currencies you can use similar rules for entry