Foreign exchange market consists of thousands of broker, with whom you can start trading. But, are they all legit? This is a big question for forex traders. It is so shocking to know, around 96% of traders lose their money in this market and they end up quitting. What's the reason behind this? There are many reasons why most traders fail in the forex market:
No trading plan & strategy
Discipline
Blindly following forex signals
Lack of knowledge about leverage
Lack of Risk management
Desk-deal brokers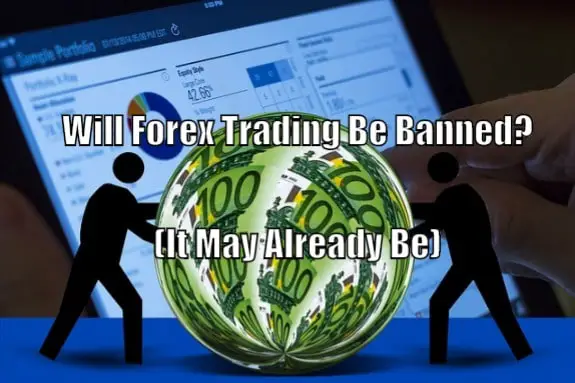 These are some main reasons why most of the forex traders fail and end up quitting trading. We could say these are the mistakes generally we see in brand new traders, who are new to the market and even they do not have basic concepts clear about this market.
So, will forex trading be banned? Practically, the complete ban to forex trading seems to be unreal because volume traded daily in this market is more than $5 trillion. While there are many countries have imposed strict regulations on forex trading. Generally, most traders who face the loss is due to unregulated brokers, they cheat their retail clients and they end up facing financial losses.
Why people are in favor of banning the forex trading? The reason is safety. In the Forex market, it consists of too many scam brokers, who cheat on their clients. They cheat a forex trader in many different ways, hence the people who faced big losses on this market, they feel the need to ban forex trading for the safety of other peoples.
Forex trading is legal in most countries and if it is in yours with the right training you will reach financial freedom. If you would like to skip the line and become a Funded Trader (FTMO) as soon as possible for a SPECIAL 2 WEEK FREE TRIAL ALL INCLUDED ACCESS CLICK HERE! This is no B.S. training that will be live changing. Get in while you can for FREE!
No Hype Easy FX Training with Risk Reward Minimum 5:1 Meaning every 2% you risk your ROI will be 10%!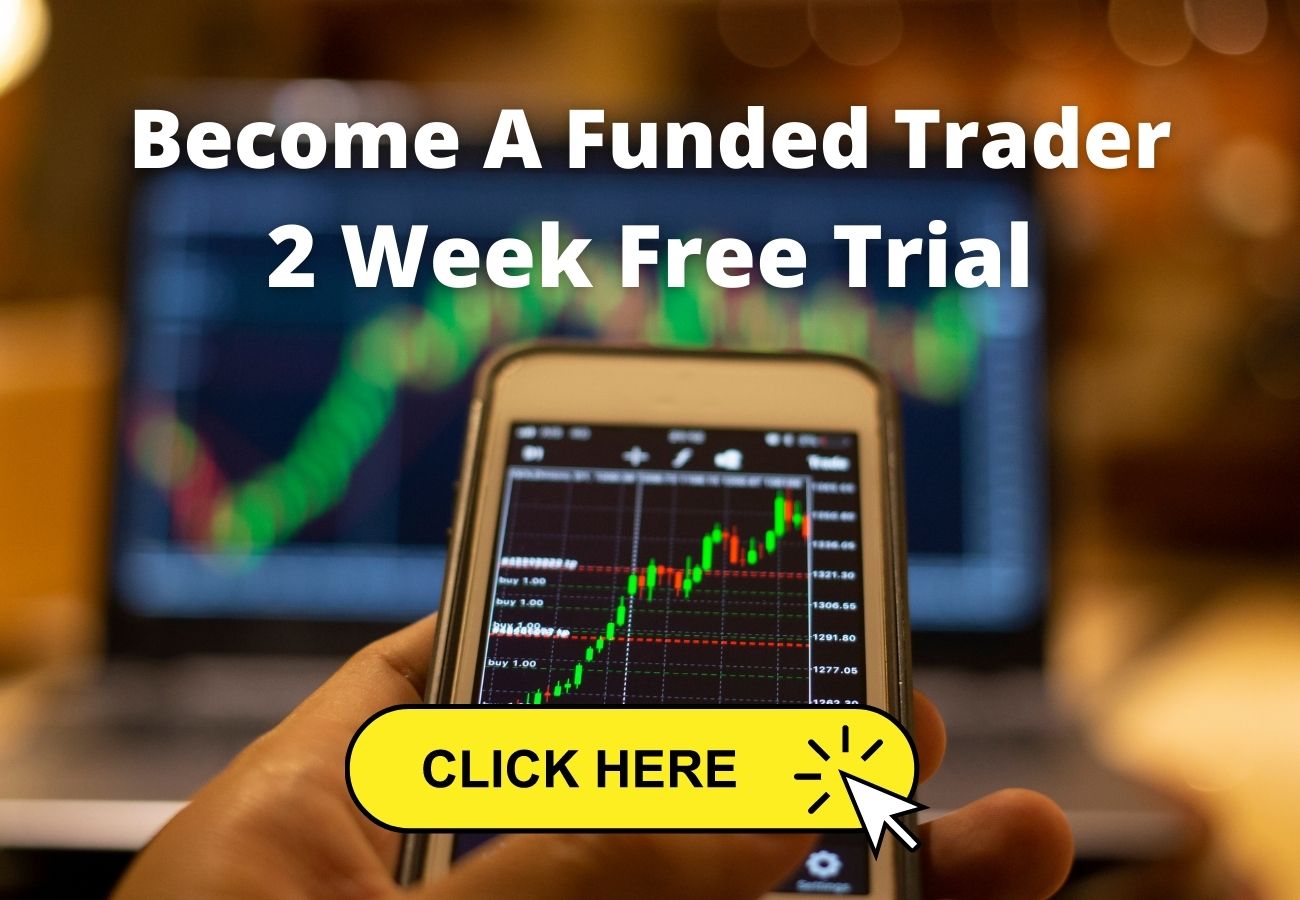 Many countries imposed rules regarding forex trading, As a new trader, you might think why some countries banned forex trading or currency trading and why some countries formed strict rules on foreign exchange or currency trading? There are two main reasons:
1. Protection
Protection of investor is important in the forex market because the forex market is the riskiest market for retail investors or traders. And, the sad truth about this market is most retail traders lose in this market, around 96% of retail traders make the loss in this market and quits trading. Hence, retail forex traders face a huge risk in this market.
When a new trader signs up for a demo account, to experience forex trading and to test out the service provided by the broker, most brokers rig demo accounts in a way that the new trader likes forex trading and also sign up for the live account. But, when the trader signs up for the live account and trades through the live account, he found different experience between both demo account and a live forex account. Therefore, most of the demo accounts are rigged.
Use of leverage in this market may lead you to the illusion of control. Now, what is leverage? Leverage helps you in trading with the money you don't have. Some forex brokers provide huge limits to traders and traders feel more satisfied due to high leverages they have, they rarely know the disadvantages of leverage.
So, the main reason why most countries imposed strict rules and some countries banned forex trading is the safety of citizens in the country.
2. Fixed Currencies
A country has either fixed exchange currency system or Floating exchange currency system. Countries with fixed exchange currency system, the price of their currency and central bank and government try best to keep the price of their currency stable.
In the floating exchange rate system, the price is determined based on demand and supply the currency. In the floating currency system, the price does not becomes stagnant, it changes based on some factors. Countries with floating exchange rate system, generally impose fewer restrictions on forex trading as comparing it with countries who follow the fixed exchange rate system.
So, the main two reasons why some countries imposed stringent rule in forex trading and while some countries have banned forex trading is for the safety of country's citizens and another reason is the maintenance of country's currency. Here are some countries which have imposed stringent restrictions in foreign exchange or currency trading.
Countries that have imposed restrictions on forex trading
These countries have imposed some serious restrictions for currency trading in their country, for the purpose of safety of their citizens.
1. Japan
The retail trading company in Japan is very competitive and it is in a boom for a quite long time now. The Financial Services Agency allows foreign exchange traders in Japan to operate only through domestically licensed brokers and not through any other brokers.
In Japan, it is illegal to sign up with the broker which is not domestically registered. In Japan, there is also a restriction on margin trading, which is allowed 1:25 maximum for major pairs of currency. Hence, there are two restrictions on Japan, related to foreign exchange trading.
2. China
In China, forex or currency trading is totally legal but, the stringent capital controls do not allow traders in China to open the account with any foreign brokers.
The investors in China that want to invest their money through forex trading, they are not allowed to sign up with the foreign broker. International brokers can attract Chinese traders by setting up their local company in China. So, this is one of the main restriction in China for retail forex trading, traders should sign up with a broker within the country.
3. South Korea
The restriction in South Korea is the combination of the restrictions in China and Japan. South Korean forex traders are not allowed to open the foreign exchange account with foreign brokers due to the restriction of capital control, similar to China.
The maximum leverage for forex trading in South Korea is limited to 1:10, which is very less. Due to strict regulations, brokers in South Korea provide very restrictive trading conditions. So, restrictions on forex trading in this country are capital control and very limited leverage benefit.
4. India
In India, the forex or currency trading is legal but it has some restrictions on this. It is legal to forex trade in India but, it is only for registered exchanges. It is also illegal for an Indian forex trader to engage in spot currency transactions.
In India, another restriction on foreign exchange trading, trading is allowed only with Indian Rupee (INR) currency pairs, Indian retail forex traders cannot trade with the currency pair without Indian Rupee (INR) pair. For example, the trader is allowed to trade with, EUR-INR, JPY-INR, GBP-INR etc. such currency pairs. So, Indian forex traders cannot trade currency pair which does not have INR currency.
These are countries that have restrictions on forex trading, for the safety of the country's forex traders. Forex trading also affects the country's currency price greatly, through restrictions; there would be stable currency price of a country.
Conclusion
So, people feel the necessity for banning forex trading is for safety and fixed currencies. Many scam brokers residing in this market; their main intention is to grab as much money from forex traders as possible. To avoid increasing scams, people found a need for banning forex trading. But, is it possible?
Practically, the complete ban to forex trading seems to be unreal because volume traded daily in this market is more than $5 trillion, which is a huge number. But, there are some countries that have banned trading forex and there are many countries that have imposed some stringent regulations on forex trading.