Forex market is of huge risk market. It consists of too much risk that most of the forex traders fail here. It is estimated that around 96% of traders lose money in this market and end up quitting. Do you know the reason behind most traders fails in this market? There are two main reasons, why traders fail in the foreign exchange market:
Lack of proper trading strategy and knowledge
Loses due to the selection of the unregulated broker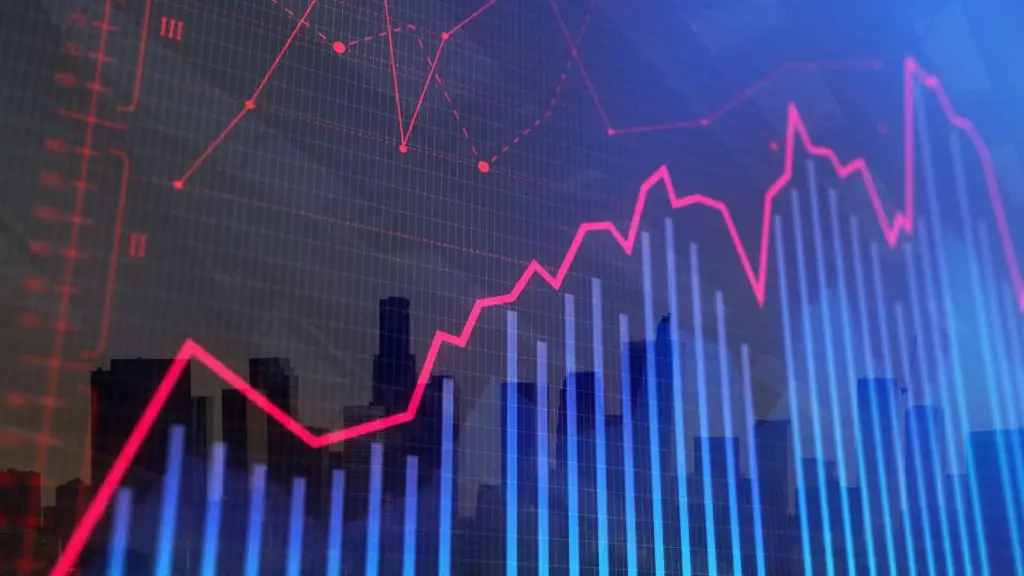 For a new forex trader, it is difficult to make a perfect trading strategy or plan. When a trader starts forex trading, he is most likely to meet different methods of trading. But, choosing the right method is a bit difficult. Normally, people tend to over complicate things when they are starting out in this market.
New forex traders often feel that a complex trading strategy must be better, while the reality might be totally opposite. Trades should focus on keeping things as simple as possible because a simple trading strategy would allow them for quick reactions and less stress. Forex traders need to find those indicators which are most profitable and can help in maximizing their profit.
So, which forex indicator is most profitable? Technical indicators are divided based on the purpose. Moving Average forex indicator is one of the best technical indicators to identify and follow the trend. While, there are many other technical indicators which help a trader in making the trading strategy. Forex indicators are very effective in forecasting the fluctuating price. But, the important thing is, to choose a forex indicator wisely, because the improper selection of forex indicator might lead to huge losses. Hence, it is better to find a perfect indicator.
Forex indicators are very effective in forecasting the fluctuating price. But here the main thing is which indicator you are using, an ineffective indicator may lead to huge losses. Hence, it is better to find a perfect indicator. The result of an indicator helps in estimating the price.
A new trader should learn daily about this market and keep learning because the foreign exchange market is a wide concept. To become a successful trader, it is necessary to learn technical analysis and technical indicators are a big part of technical analysis. Mainly there are two types of forex analysis: Fundamental analysis and Technical analysis.
Fundamental analysis is the market analysis in which a trader needs to pay attention to fundamental factors like, GDP, Inflation, manufacturing or production, economic growth, etc. Technical analysis consists of many methods or indicators which can help in estimating the future price.
Indicators will only take you so far without the right way to trade forex meaning 5:1 Minimum Risk To Reward. If you would like to skip the line and become a Funded Trader (FTMO) as soon as possible for a SPECIAL 2 WEEK FREE TRIAL ALL INCLUDED ACCESS CLICK HERE! This is no B.S. training that will be live changing. Get in while you can for FREE!
No Hype EASY SMART MONEY INDICATOR with Risk Reward Minimum 5:1 Meaning every 2% you risk your ROI will be 10% FREE TRIAL!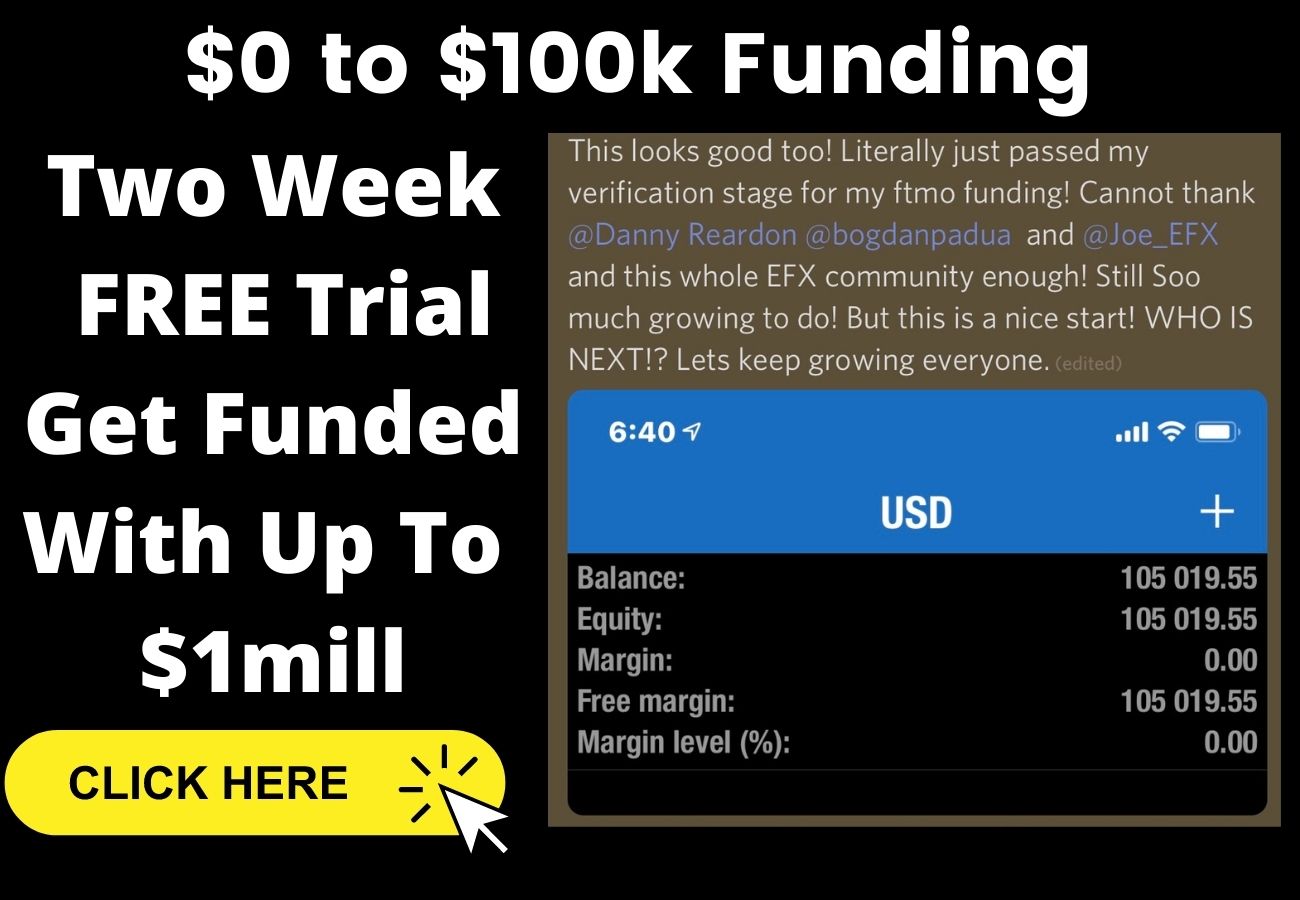 Technical Analysis:
Technical analysis is effective in the estimation of future price movements in the forex market. This estimation of future prices is done after analyzing the data of past market and on the basis of the data collected, forex market forecast is done.
When a trader identifies a repetitive pattern of the market price in the past data, the forecasts based on it. A trader can rely on price charts, volume charts and other mathematical representation of market data to discover an ideal entry and exit point.
Technical analysis includes technical indicators. Technical indicators are a big part of it. To forecast the prices effectively through various methods or indicators of technical analysis, it is also important to select an ideal and profitable technical indicator for the same. FOREX technical indicators are very helpful in having technical analysis and evaluation of the market.
Top FOREX Indicators
Here, we have elaborated some of the top forex indicators:
BEST! ONLY SMART MONEY INDICATOR
Sonarlab is company that specializes in creating technical analysis tools designed to help traders navigate the financial markets. Sonarlab Premium suite include our two flagship indicators, Sonarlab Liquid and Sonarlab Oscillator – as well as many other indicators including our popular Smart Money System indicator. Our indicators are considered 'all-in-one' tools that come with dozens of in-built indicators and options that will benefit new and even experienced traders.
GET YOUR FREE TRIAL TODAY! CLICK HERE!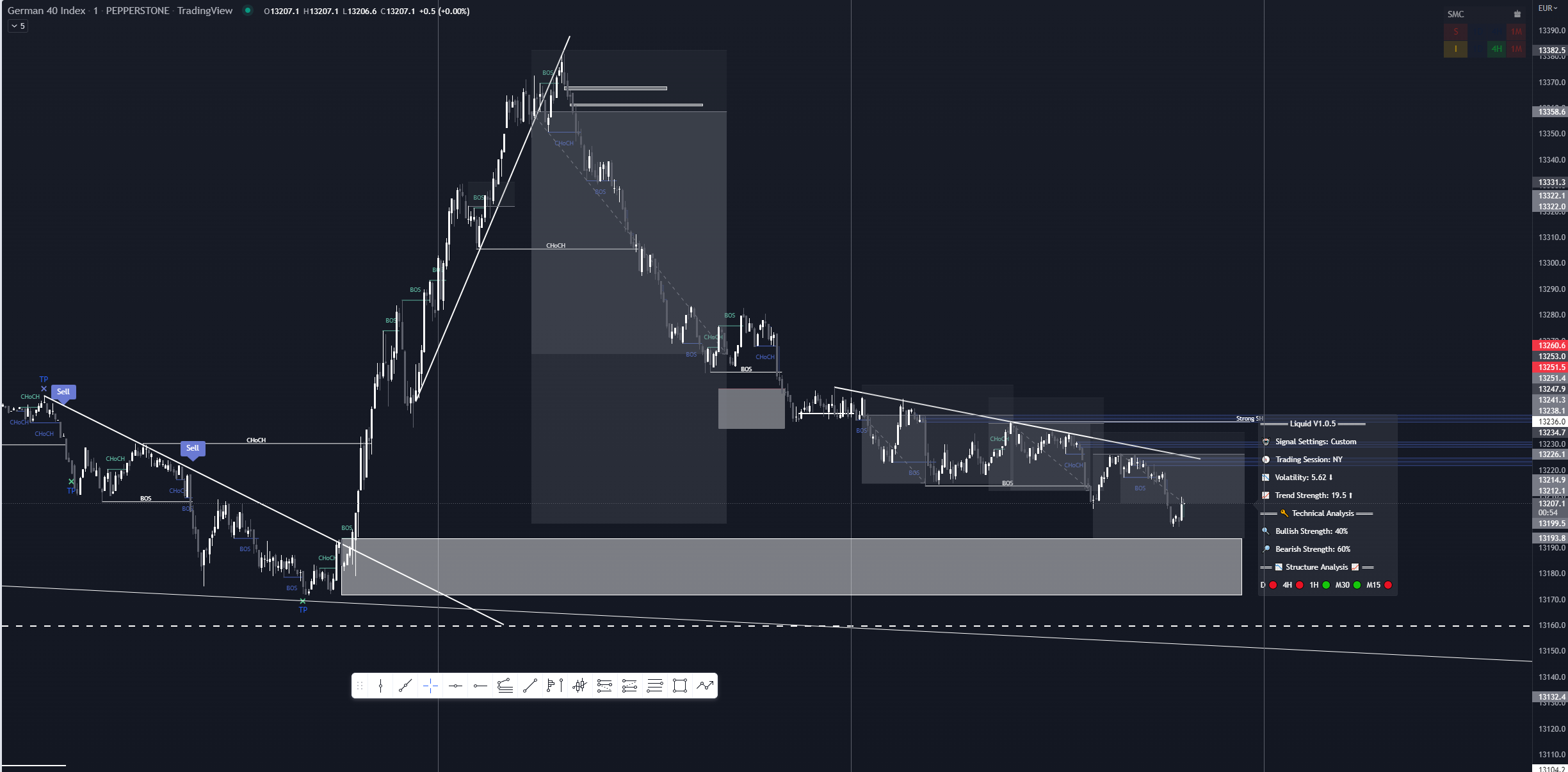 1. MOVING AVERAGE
Moving Average indicator is one of the best and profitable technical indicators a trader should use. This indicator makes it easier for traders to locate trading opportunities in the direction of the overall trend. With the help of this indicator, if the market is trending up, you can use this indicator to identify the trend and the right time to buy or sell. It is the trend indicator, helps you in identifying and following the trend. It shows an average value of price chosen over a time period.
In simple terms, this indicator follows the forex market price. The indicator helps in lining the smooth volatility and avoiding unwanted price noise. Moving Average indicator helps in outlining the current direction of the market and not predicting the future forex market price. Mainly, there are four types of Moving Averages – exponential, linear weighted, simple and smooth. The differentiation among them is merely technical.
So, Moving Average (MA) shows whether to buy a currency pair or sell it. But, it won't tell at what level to open your trade, for that you need other technical indicators.
2. MOVING AVERAGE CONVERGENCE/DIVERGENCE (MACD)
Moving average convergence/divergence, sometimes known as the king of oscillators. The indicator measures the driving force behind the market. It is very helpful in showing when the market is tired of moving into one direction. Moving Average Convergence/Divergence (MACD) is the indicator based on the Moving Average method. The indicator belongs to a kind of technical indicator which is known as oscillators. Oscillators are shown separately in a box when the oscillators rise to its high level; it has to fall down back.
The MACD indicator is best coupled with an identified trend or range bound market. Once you identify the trend, it is better to take crossovers of the MACD line in the direction of the trend. Moving Average Convergence/Divergence indicator is effective in the measurement of the market trend and momentum.
So, we can say that it is very important to have MACD on the chart. The indicator could be a strong part of your trading systems and strategies. Although, many forex traders do not recommend in making a trading decision based on the MACD indicator, because it lags behind the price chart.
3. MQL5
On forex, MQL5 indicator helps in analyzing the MetaTrader 5 price charts, stocks, and commodity markets. This indicator will define trend direction & power, support & resistance levels, overbought & oversold states. Underlying mathematical models, it provides an objective assessment of the current market state allowing the forex traders to accept or reject the trading system's signal.
MQL5 is another best indicator for foreign exchange trading. Its exclusive marketplace gives forex traders access to many product offerings which include over 28 pages of forex indicators. While, 8 of those pages are completely free indicators, but we see quality is substantially lower when going with any unpaid services. And, in this indicator, each system comes with client reviews, comments on the system and free demos; hence, it becomes easy for forex traders to make an ideal choice. Another benefit of using this tool is, it consists of many trading strategies and we found many happy traders who are trading using this marketplace.
The main roadblock of this system is having so many options; this becomes very difficult for the trader to sort through each of the products and to decide which forex indicator would be the most viable for traders' current trading approach.
Keeping the minor roadblocks aside, this market is very effective because it gives forex traders the opportunity to look out and download the forex indicators without taking any risk or any investment. This makes foreign exchange traders flexible and helps out in choosing the right and effective forex indicator.
4. PIPFINITE TREND PRO
PipFinite Trend Pro is could be categorized under the MQL5 market, because this product is sold in the MQL5 market, but we have decided to provide its own ranking because PipFinite Trend Pro is one of the most popular forex indicators out of many. The indicator uses the support and resistance levels, with some strict set of rules that trigger buy and sell the signals accordingly.
As a forex trader, using indicators like PipFinite Trend Pro could actually help you a lot and do the majority of your work. This indicator provides the direction of the trade, price, and the stop loss and takes profit levels to set. The indicator is very effective and it also includes a success rate metric, which gives forex traders an idea about how effective a trading signal is likely to be before the trade is being placed by the trader. The utilization of this indicator comes across as a very simple three-step procedure, where the forex traders receive trade signals, set stop losses, and set take profits, then what? sit back and relax!
The indicator is helpful in many other ways, it sends you trade alerts via sound alerts within the MetaTrader 4, sends push notifications and also sends emails. But the roadblock in this forex indicator is the trading methodology, the support and resistance level lacking in detailed insights.
5. APA ZONES
APA Zones is not only a forex indicator but it is also the educational service that wants to help, introduce and increase the knowledge of their clients on price action trading. The program of APA Zones includes training videos, templates, indicators and the community Skype room which intends to discuss and strengthen the traders' trading strategies.
The main purpose of APA Zones forex indicator is to help traders maintain consistent analysis of demand & supply and take repeatable trade entry setups. In this indicator, the packages are organized based on the trading experience of a trader; different levels of experience are suggested to sign up with different products/indicators on the official website of APA Zones. In the analysis of this forex trading indicator, we have found, the majority of this indicator's review is positive, but it is still a bit confusing because it is not so popular among the forex traders.
With our analysis, we have found that APA Zones is suitable for traders of all experience level, as it has a different package for different experience level traders, whether a user is a beginner trader, an intermediate trader or an expert trader. But, we have also found that you'll not find much in terms of trading results or performance reports, while the service comes across as a legit one. The product seems to be a costly one, the least advance/basic plan of this indicator comes with $45 per month, the mid-tier package costs $110 per month and the package for new traders costs $159 per month.
6. FOREX GUMP
Forex Gump is another effective forex indicator for traders, which is sold on MQL5 marketplace. This indicator becomes very helpful for traders because it gives the opportunity to easily provide the community with verified trading results. The general trading strategy in this tool is not explained much in detail but it does tell us that the indicator is based on high-frequency trading scalping approach. It also facilitates trader with multiple filters, it helps the trader to adjust the indicator period.
One of the main reasons why FOREX Gump indicator is different from other indicators in the market is only due to its automated robot with the indicator. It mentioned they utilize high-frequency trading as the backbone of their strategy, this essentially makes this indicator useless, it's because humans can't keep up with the high-frequency trading approach. This indicator tells the community that forex traders have to simply follow the entry and exit signals or the trader can also install the expert advisor that comes with the indicator system, to automate the process. Also, it tells that there are no delays and this indicator works on all the currency pairs and time frames.
Here, in this forex indicator, the important element is the forex robot that is offered in the package, it could help you out in your trading strategy. The price of the indicator is set to $47.
7. NEWGEN TRADES
NewGen Trades forex indicator is so simple and easy to use. Unlike other forex indicators, this indicator is not available in MQL5 marketplace; instead, it is developed by a company that claims to have more than 15 years of experience in the trading industry. The company says that they have more than 500 happy clients worldwide and they have 100% customer satisfaction though, the number isn't that big.
The indicator works like any other forex indicator that we have seen above. The software is placed on the MetaTrader 4 chart and it provides buy and sell signals with every trading parameters provided. When you will purchase this indicator, you'll get access to the no repaint indicator, the template, a video setup guide, the strategy, a PDF setup guide, and free automated updates. The price of this indicator is $80.
8. BOLLINGER BANDS
Bollinger Bands is an indicator to measure the volatility of the forex market. This indicator is helpful in a sideways market; Bollinger Bands consist of three lines. Each line/band is a Moving Average. The middle band or line helps in identifying trend direction which is 20-period SMA. Out of three bands, upper and lower bands are shifted by 2 standard deviations above the middle line/band and below the middle line/band.
Bollinger Bands indicator is effective when the market is not trending and Bollinger Bands indicator alone is not enough, a trader should also use other forex indicators to get the most from this method. Hence, the Bollinger band is an indicator which puts the price in a type of box between two outside bands. The market price constantly revolves around the middle line, only for a short period of time.
9. RELATIVE STRENGTH INDEX (RSI)
The RSI or Relative Strength Index indicator is an oscillator that is simple and helpful in the application. The oscillator like the Relative Strength Index can help you to determine when the currency is overbought and when it is oversold. The traders who like to buy low and sell high, RSI is one of the best indicators for them. When the market has no clear direction, you can take buy or sell signals.
The RSI indicator would be used equally well in the ranging or trending markets, locate proper entry and exit prices. When the forex market is trending, it becomes more obvious for you to decide which direction to trade and you need to only enter in the direction of the trend when the indicator is recovering from the extremes.
10. TAB29
All the above indicators work great and can work with most strategies. However they are lagging indicators so you will need a big fat stop loss for most depending on your strategy.
TAB29 was created by Steve Gregor and is a second generation real time indicator:
"TAB29 is the second of two REAL-TIME indicators (MultiWave is the first) that measure the precision of Harmonic Wave Convergence ( HWC ). HWC occurs at a point when multiple time frames have their wave exhaustions synchronized. HWC is the real science of price movement.
Pick a time period to trade that fits your lifestyle, and HWC will show you when that time period's wave/trend is reversing or retracing, with great precision … typically down to a 2 to 3 pip zone.
HWC can be understood if you think of Elliott Wave , where a larger time period's wave cannot reverse until the last of the lower level waves have ended, and the wave below that, and the wave below that. Along with MultiWave (see PC – MultiWave), TAB29 allows you to see ALL the waves turn at the same time, in one indicator channel, on one chart. No more trying to follow multiple charts to see what is going on.
MultiWave and TAB29 generate particular patterns, which have very high-percentage subsequent actions, and thus are not just real time, but leading time, indicators. When the patterns are there, they are highly predictable. At times when there are no patterns or they are not up to criteria, it's simply not time to trade.
Harmonic Wave Convergence is the extreme tool to use to compliment the exact timing of reversals with harmonic scans, pitchforks , Fib-levels, and trend lines . Using HWC , a trader can very often make 3X, 5X, even 10X the profit, in the same moves, as their contemporaries who do not have these precision-based tools. The science of Harmonic Wave Convergence took about 7 years of trading and research to discover.
Success with Harmonic Wave Convergence is accomplished by understanding the money management that can be applied to create some of the highest Dollar-Per-Pip profits in the Forex. These indicators have been running on another charting platform for a couple of years, and now I am bringing them to the outstanding TradingView platform.
Please joing Steve Gregor's facebook and message him for details if you have an interest in learning about how Harmonic Wave Convergence can totally transform your perspective on currency trading."
CONCLUSION
To become a successful forex trader, it is very important to have an ideal trading plan or strategy, without an ideal strategy, we cannot expect success in this market. Forex indicators are very helpful to traders nowadays; it helps in identifying market sentiments so that a trader can trade effectively. Technical analysis indicators are normally used to forecast or estimate price changes on the forex or currency market.
But, to a forex trader, when it comes to indicators, he needs to be choosy and must select the perfect indicator because the selection of a proper trading indicator would show the trader a right direction, while if the indicator is selected randomly, there would be chances of facing big losses. Before selecting an indicator, make sure it has good reviews and it is popular among other traders. So, to help you out in the selection of perfect indicator, here we have elaborated some of the top forex indicators.